Once, in a land far away, there lived a weary traveler named Evelyn. She had journeyed across vast deserts, climbed towering mountains, and braved treacherous seas in search of wisdom and inner peace. Despite her many adventures, she still felt a deep sense of longing and restlessness within her soul.
One evening, as Evelyn settled down to rest beneath the stars, she heard a gentle whisper on the wind. It was the voice of the Dream Weaver, a mystical being who could weave dreams of unimaginable beauty and wisdom. Intrigued, Evelyn followed the voice to a hidden grove, where she found the Dream Weaver sitting by a shimmering pool of water.
The Dream Weaver was a tall, ethereal figure with flowing silver hair and eyes that sparkled like the night sky. She greeted Evelyn with a warm smile and invited her to sit by the pool. As they gazed into the water, the Dream Weaver began to weave a dream just for Evelyn.
The dream began with a vision of Evelyn's past, showing her the many challenges she had faced and the lessons she had learned. She saw herself as a child, full of curiosity and wonder, exploring the world around her. She saw herself as a young woman, bravely setting out on her journey in search of wisdom and inner peace.
As the dream continued, Evelyn saw herself in the present, standing at a crossroads. She realized that her restlessness was not a sign of failure, but rather an indication that she was ready for a new chapter in her life. The Dream Weaver showed her that she had the power to choose her own path and create her own destiny.
Finally, the dream shifted to a vision of Evelyn's future. She saw herself as an older, wiser woman, surrounded by loved ones and filled with a deep sense of contentment. She saw that her journey had not been in vain, for she had discovered the wisdom and inner peace she had been seeking all along.
As the dream faded, Evelyn found herself back in the hidden grove with the Dream Weaver. She thanked the mystical being for the gift of the dream and the insights it had provided. The Dream Weaver smiled and told Evelyn that the dream was not a gift, but rather a reflection of the wisdom and strength that already existed within her.
With newfound clarity and purpose, Evelyn set out on the next chapter of her journey. She knew that the road ahead would be filled with challenges and uncertainties, but she also knew that she had the power to overcome them and create a life of meaning and fulfillment.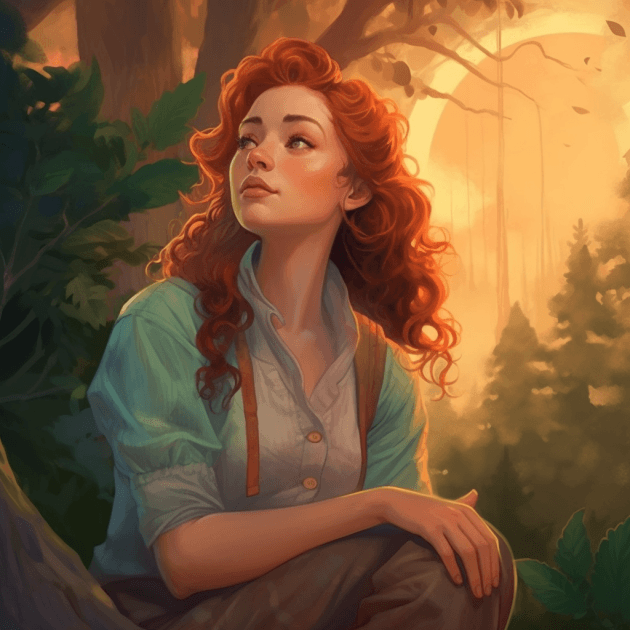 And so, as the sun rose on a new day, Evelyn continued her journey, her heart filled with gratitude for the Dream Weaver's guidance and the wisdom she had discovered within herself.
The end.